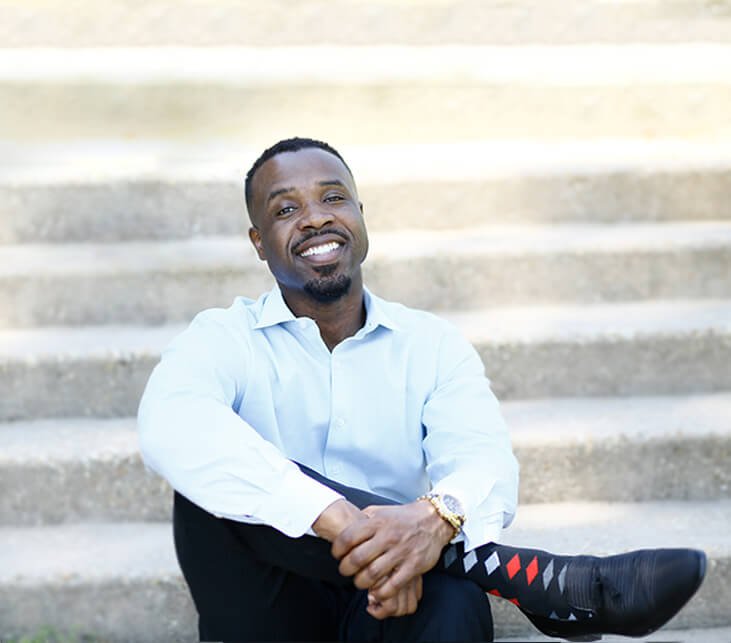 Rodney C. Burris is one of the nation's top leaders in unlocking human potential and inspiring organizations to greatness.
Raised in the inner cities of Baltimore and Jacksonville, Rodney is the son of a hardworking single mother. Because his father often battled substance abuse, the family spent time in a homeless shelter and endured poverty and domestic abuse. Despite this adversity, Rodney still earned a bachelor's degree in Psychology from The Johns Hopkins University and a master's in Nonprofit Management from Capella University.
You Can Now Purchase My Books On Amazon
Get Off The Cycle And Run!
The #1 most trusted path to happiness. Cycle Represents the fixed-attitudes/personal-behaviors/intimate-relationships that may have been healthy for us at one point, but which have now become detrimental.
Buy on Amazon
Purchase Companion Books
Get Off The Cycle And Sprint
Get Off The Cycle And Get Your Money! Right
Get Off The Cycle And Color Your Mindset
Get Off The Cycle And Work
Buy on Amazon
The 5 Fast Features For Fixing Firms
Effective, Budget-friendly tools for improving your organization
Buy on Amazon
You Can Now Purchase My Books On Amazon
Get Off The Cycle and Run
The Five Fast Features for Fixing Firms
Inspirational, Transformative, Impactful & Insightful!


As a group, we will walk together to success, becoming a better organization along the way.

Funny and engaging with the crowd, quick-witted and high-energy, everyone will feel amazing after your event!
Do you have a question for Rodney?
"Burris has a real passion for public speaking. I truly believe that his passion is to encourage and inspire through his speaking and teachings. He utilizes his own personal life experiences to encourage others."
"Burris is legit! His lectures are inspiring and I often left there feeling good about myself. He is vibes!"
"Professor Rodney is absolutely the most humble and inspirational porfessor at CCBC. It was an honor to be a student of His. Throughout the semester he inspire me to become the best version of myself."
"One of the best to ever do it!!!!!!! If you have problems with communication on any level he will help achieve whatever you need to do conquer the tasks of communicating better. He's a 10 star."
"It isn't your typical class with PowerPoint presentations and boring essays or speeches. It is about communication that can be applied to every aspect in life. He helps you evaluate yourself to dig depper and find how to improve the way your present yourself."
"Genuine and real. It is made mandatory that you come face to face with what you love and hate about yourself. Intense teachings of simple principles. Definitely more than I expected, in a positive light."
Let Me Help Your Team Overachieve
Rodney inspires people to discover and reach their fullest potential.
Follow Rodney on Social Media